The Faculty of Economics, SWU Neofit Rilski, Blagoevgrad, was founded in 1991 and was among first faculties of Economics accredited in Bulgaria. The Faculty concentrates both education and scientific activity.
Economics and Management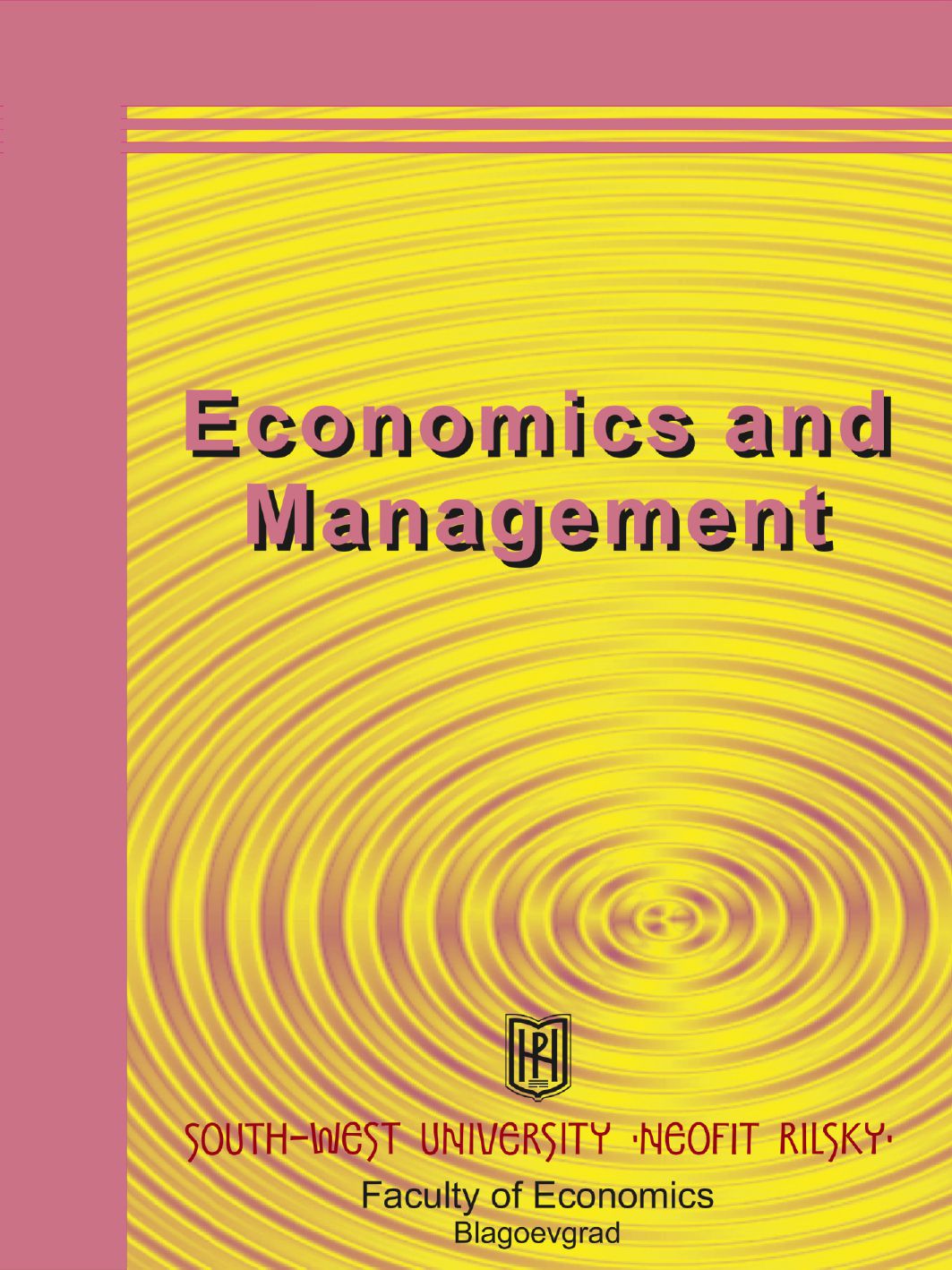 Economics & Management is a double-blind referred academic journal. It is intended to extend the scientific knowledge in the fields of Economics and Scientific Management. The journal focuses on empirically oriented research papers but does not exclude high-quality review articles, methodological and theoretical contributions from all fields of contemporary economics. The journal acclaims papers on wide ranges of countries or business organizations, as well as topics relevant outside a single country.
The journal has been published since 2005. Initially published as a school magazine, the journal obtained national popularity soon after its first issues. For last few years the journal has sustainably raised its attractiveness for researchers from all Balkan countries, Russia and Germany.
Now, the journal is issued two times a year and publishes articles in English.
The journal is open access and there is no publishing fee.
ISSN (print): 1312-594Х
ISSN (online): 2683-1325

Journal "Economics and Management" is licensed under a Creative Commons Attribution 4.0 International License.
Indexed in: